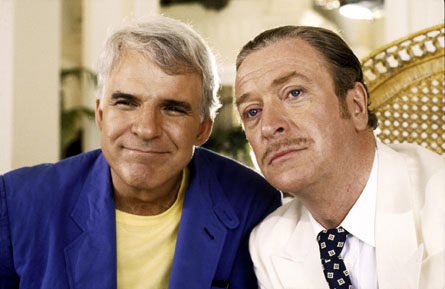 GM Meetings - Done.
Winter Meetings - Done.
Long Hard Winter of Suffering - Only Just Begun.
The average offseason is nothing but pain and agony, but this winter offers a brief respite in the form of the World Baseball Classic. Cold, calculated corporate exercise designed to separate baseball fans from even more of their money? Of course! But this is a dot com not a
dot org
, who am I to judge? Besides, watching good players play baseball is good and good for you.
The astonishingly prolific
Matt Synder of AOL's Fanhouse
presented his dream lineup for Team America today, and did a damn fine job selecting his 30 superstars. This was his ideal team, so guys that aren't likely to play (Beckett & Halladay) were included simply because they're the best around. (I will quibble with his placement of Halladay toward the end of his starters list. Front and center sir!)
I liked a lot of his choices, from "sexy pick" Nick Markakis (well established as the Greek Rocco) to looking past Ryan Howard & Prince Fielder to select Lance Berkman's superior defense & switch hitting versatility as the backup first baseman. I'd take Brian Roberts over Pedroria and Kinsler because, in a word, fuck those two guys. It's also sad to think about J.J. Hardy
condo shopping in Yorkville
waiting for Spring Training to start thanks to pre-selected US Captain and grand inserter of butts-to-seats Derek Jeter. Again, quibbling.
As with most all star-type teams, the bullpen presents a unique challenge. Choosing between Brad Lidge, Joe Nathan, and Jonathon Papelbon is the kind of problem I wish I had, but questions remain about these creatures of habit fitting into unfamiliar roles. To fill out his pen, Snyder rationally and reasonably selected
Matt Capps
, the very dusty closer for the Pittsburgh Pirates. Capps is an excellent control guy (
7.80 Strikeout to walk ratio in 2008, third in baseball for players with 50 IP.
) Excellent numbers for sure, but that leaves the American 'pen without a lefty. Synder addresses this point immediately, suggesting he'll take his chances with random left-handed Japanese bench guy
X
against Brad Lidge or the Papelboner. That point is as valid as they come, but I'll make a different suggestion:
Scott Downs
should be on the American WBC team.
Though
Scott Downs's numbers came back to earth
down the stretch in 2008, he still had a great year.
He ranked 2nd among American relievers and second among lefties in terms of WPA/LI
, with very little variation in high leverage situations. His K/BB ratio isn't great, but has remained consistently around 2 for his career. While he occasionally puts guys on, people simply don't hit the ball hard off him. His line drive rate was 12% in 2008, and he only allowed home runs on 6% of his fly balls; a number that only looks better when you realize he only
surrenders fly balls about 20% of the time
.
LOOGYs like Downs don't often get credit, they simply bounce around from team to team during their eternal careers. There's always a market for a situational lefty, and
situations
will certainly arise in a high-pressure
*
tournament when every game matters. Despite the fateful pratfall in Boston this season, Downs has been one of the best relievers in baseball for the past few years. It would be nice for him to have the chance to play in front of his "home crowd" in Toronto also.
*
- there is no actual pressure. Nobody really cares about the WBC. Except us! The Reverend and I have our tickets, and I plan on periodically checking in as this made for TV event approaches.