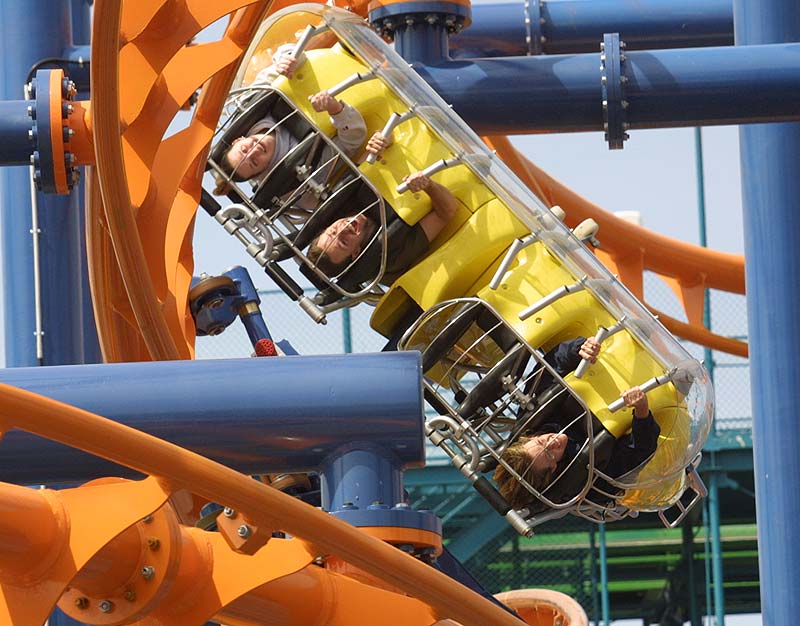 Extra innings on getaway day is a slap in the face. Using 7 relievers in a game
before
you get to the Citizen's Bank Homerdome is never a good thing.
Dustin McGowan - Has Wildness, Will Travel
It's hard to complain about 5 innings of 2 hit ball. But 5 walks and a HBP do not a great start make. When does gritting it out turn into sloppiness?
Scott Rolen - Has Immense Balls, Tremendous Mass Makes It Difficult to Travel
Holy fucking Shit. Rocco Who? Is there anything he can't do? I hope the boos this weekend in Philadelphia fire him up even further. The are right to boo in a way. Should the sad day ever present itself and Scott Rolen ceases to be a Blue Jay, I will feel downright ROBBED. As if something valuable has been stolen right out from under my nose. And he's only played 18 games.
Manny Ramirez - Has Charisma, Will Convert
I'm sorry, I just can't do it. I can't hate the goofy bastard. I don't care that he's lazy, or that he kills the Jays. He brings an infectious level of
joie-de-vivre
to the ballpark. He
HIGH-FIVED A FAN
in the middle of making a great catch and doubling off a runner. He proceeded to the dugout with a huge grin on his face, and regaled the rest of the team with tales of his hijinks. Amazing.
Video courtesy of BallHype
.
Alex Rios - Has Loopy Swing, Will Whiff
Is it time to be officially worried that Alex Rios is tied for 6th in the league in strikeouts? That his OPS is barely above .700? What is going on? I can only wonder. Tabliniks said his swing is looking long, but is he just not picking the ball up? He is usually a quick starter, so this rough start doesn't bode well. He did have an RBI today. Conventional Thinking 101 dictates he should "let the ball travel" and "really think about going the other way". Emotionally invested, short-sighted blogger thinking dictates that he should "stop sucking" and "get the dick outta his ass". Hopefully he'll go with the former.
Philadelphia Phillies - Have Lefties, Will Tater
The Jays move on to a weekend set against the Phillies in their super-shrinky ballpark. Their lineup is pretty scary from top-to-bottom, including former Jay shitstick (and nephew of DISCO DICK SCHOFIELD!) Jayson Werth. He's actually putting together a
reasonable season
, with better numbers away from home. This team full of lefties could give the Jays fits. Enter David Purcey. He'll start tomorrow, bringing his big ol'curveball with him. He struggled to throw strikes in his first start, just getting it near the plate will be enough to entice Ryan Howard to swing.